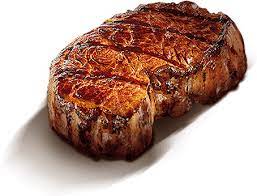 Ingredients:
Two great steaks
1 bottle Russian River Pinot Noir
Preparation:
Fire your oven until the dome goes white and you have developed a good bed of coals.
Rake the coals forward toward the mouth of the oven.
Preheat your cast iron Tuscan Grill in the oven with the coals underneath, and then throw on the steaks.
Try grilling the steaks with just salt.
They will cook very quickly to mid – rare (about 7 minutes total).
Steaks grilled in your Italoven will be very tasty, with a nice sweet smoke flavor.
ITALOVEN PIZZERIA
44 Gemini Street
Brackenfell Industrial
Brackenfell
7560
Tel: 021 204 9881
Trading Hours: 12h00 – 21h00
FREE DELIVERY – T&C's Apply
WESTERN CAPE
44 Gemini Street
Brackenfell Industrial
Brackenfell
7560
Tel: 021 981 1372
Cell: 082 318 4992
Fax: 021 981 6775
GAUTENG
Plot 11B, Stegmann Avenue
Terenure
Kempton Park
Tel: 011 393 2597
Fax: 011 393 2589
Elsa-Marie: 083 273 9951
leanic@mweb.co.za